Clean Your Home Without Limitations.
Making memories in your home usually means making messes. When those messes happen, you can count on a central vacuum system. With powerful suction, flexibility, lightweight convenience, and durability, these units aim to simplify your life.
Waldorf Sew N Vac has CycloVac Central Vacuum Systems on display. Our focus is on servicing existing systems and replacement units if the older system is beyond economic repair. We sell complete systems, central vacuum units, attachment kits, hoses, bags, power nozzles, floor brushes and do service calls to inspect your system for repair.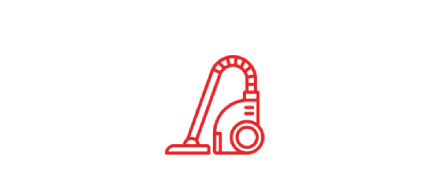 Keep Pet Hair, Dust, and Debris at Bay.
Recommended by allergists, central vacuums use advanced technology to remove pollutants like dirt and dust from your home, while conventional vacuums can just recirculate them. A central vacuum system is known to improve indoor air quality and reduce allergy symptoms significantly.
There's No Heavy-lifting, Dragging Around Materials, or Struggling With Storage.
The hide-a-hose system eliminates the need to store and drag a hose from room to room. Simply pull out the amount of hose you need for that area (up to 60 feet can be installed), straight from the inlet, and start vacuuming. No dragging around a vacuum. No struggling to find an electrical outlet.
A Central Vac Allows You to Clean Your Home Without Limitations.
With the extensive assortment of accessories available for central vacs, cleaning is more efficient and more constructive. You'll be able to reach different places and clean surfaces that a portable vacuum cannot.
We Sell Complete Cyclovac Systems, Central Vacuum Units, Attachment Kits, Hoses, Bags, and More.
CycloVac is one of the most trusted central vacuum brands in North America and has been around since 1960. Manufactured and assembled in Quebec, Canada, this company is family-owned and operated and has distribution offices in Europe, USA and Canada. As a world leader in innovation and performance, CycloVac designs, manufactures, and markets a variety of high-quality central vacuum systems to not just meet the expectation of clients, but exceed them.